Swan's Watermelon Festival
**BACK FOR 2017... Best Dressed Watermelon Contest
Ages 5-12
Watermelons preferably should be painted, although decals and/or other items may be used.
Swan's will provide contest watermelons free of charge. Watermelons and entry forms will be available for pick-up starting September 1st.
All contest watermelons need to be at Swan's ready for judging no later than 12:00 noon Saturday, September 9th.
Judging will take place at 12:30 p.m. Saturday, September 9th. Watermelons will be judged by creativity and originality.
Ribbons and prizes will be awarded to the top three entries
Watermelon entries will remain on display until 3:00 p.m.Sunday, September 10th. Participants can then take their watermelons home, if desired, after 3:00 p.m.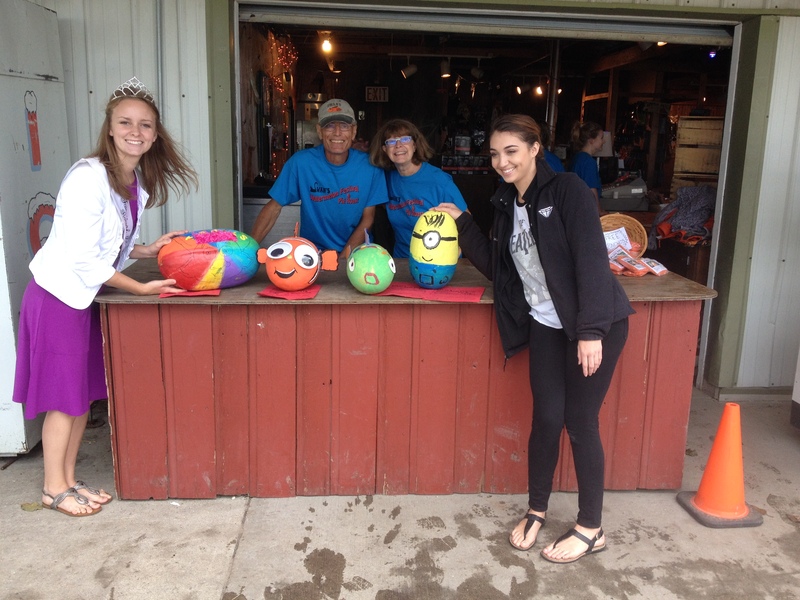 (2016 Swan's Watermelon Festival Best Dressed Watermelon Contest winners. 2016 Racine County Fairest of the Fair, Kallie Jo Kastenson and Molly Cruz from 99.1 WMYX along with the owners Ken and Jolynn Swan)
PIG ROAST and locally grown sweet corn roast!
Saturday and Sunday
September 9th and 10th, 2017
10 am to 6 pm
Wholesale Watermelons available in season
Seeded and Seedless varieties
FREE ADMISSION!
FREE PARKING!

CAR SHOW on Sunday September 10th from 11:00 to 4:00


Free registration
Dash plaques to the first 50 cars
Trophies for top 3 cars



Fun for ALL ages!
Live Music:
Saturday- Brew City Drifters 11-2
Sunday-Dueces Wild 11-3
Contests:
Seed spitting 1:00 both days
Watermelon eating 1:30 both days
Best Dressed Watermelon 12:00 Saturday entries need to be in
Adventures:
Hayrides
Barrel Train Ride
Corn Maze
Pony Rides
Pedal Karts
Big Green Slide
Great Food:
Pork sandwiches and meals
Sweet corn
Apple Cider Donuts
and much more...